Smt. Z.Sunitha Bai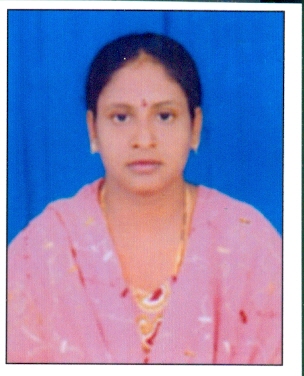 Designation: Assistant Professor

Qualifications:
Registered for Ph.D, ANU, Guntur in 2014.
M.Tech (CSE) from ANU Campus, Guntur in 2010.
B.Tech(CSE) from RVR&JC ,Guntur in 2001.

Date of Birth: 25-06-1980
Date of Joining: 09-07-2012
Industry Experience: 3 Years

Subjects handled:
Problem Solving using C, Computer Organization, Computer Networks, J2EE, Scripting Languages, Advanced Data Mining, Advanced Computer Architecture, Visual Programming, Soft Computing, Java Programming.
Guidance:
No. of M.Tech Projects Guided: 05
Certification Courses:
Joy of Computing Using Python ELITE - NPTEL Online Certification Jan-April 2019.
C Programming
Orientation/Refresher courses attended:
Attended Induction Training for young faculty program under ISTE chapter on 6th&7th September 2011 at R.V.R.&J.C college of Engineering.
Membership of Professional bodies:
Life Member in International Association of Engineers(IAENG).
Professional Member, ACM India.
Journals:
Z.SunithaBai, D.R.N.S.Lakshmi, "Classification of clustering with frequent item-sets", International Journal of Emerging trends in Science and Technology, pp 1897-1910, Vol 2,Issue02,Feb 2015.
STTPS/FDPS Attended:
.
Conference:
paper presented and published by Z.Sunitha Bai,Dr.M.Sreelatha ,"Text mining from Internet resources using Information Retrieval techniques",Recent Advances in computer based systems,Processes and Applications(RACSPA) -June 2020 by Taylor and Francis Group,London.
UGC sponsored 2 day National Conference on "Internet of Things" participated by V.S.J.R.K.Padmini Valii, Z.Sunitha Bai, B.Prasanthi, held at University College of Engineering & Technology, Department of CSE, ANU from 3rd & 4th March 2016.
Contact Details:
EMail: zsunitha [at] rvrjcce.ac.in
Phones: +91 8632288254 Ext: 302