Sri. R. Mabu Basha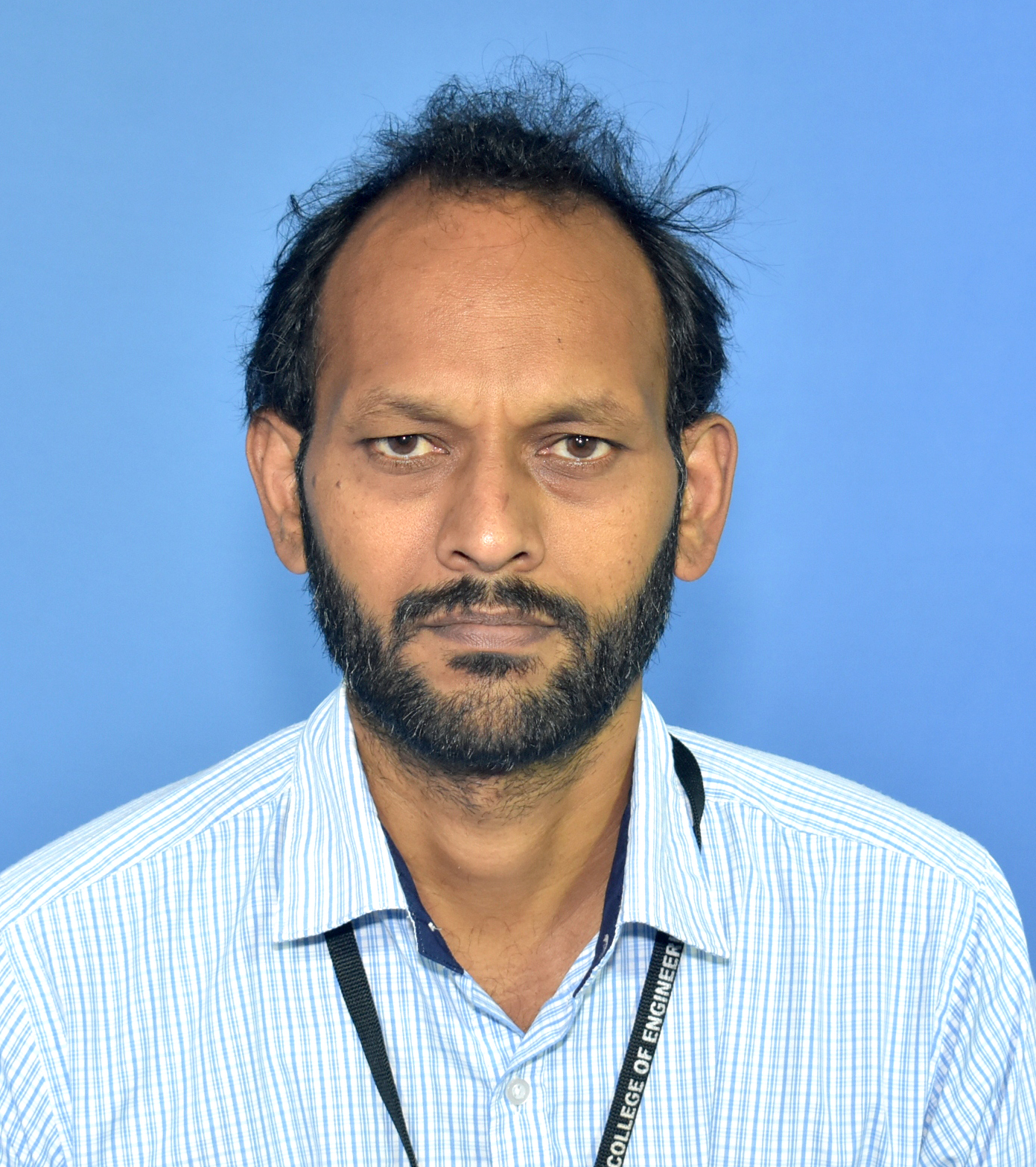 Designation:Assistant Professor

Research Interests: Software Engineering, Data Warehousing and Data Mining

Qualifications:
2005-2007 M.Tech, JNTU Affiliated College, Andhra Pradesh, India.
2001-2005 B.Tech, JNTU Affiliated College, Andhra Pradesh, India.

Date of Birth: 20-07-1979
Date of Joining: 25-08-2008
(as on 03-10-2023)

Subjects handled:
C Programming, Software Engineering, Object Oriented Analysis and Design, Software Project Management, Agile Software Engineering, Multi-Media System.
Guidance:
No. of M.Tech Projects Guided: 10
Papers Published in Journals/Conferences:
Journals:
M.Srikanth, R.M.Basha, Asha Aruna Sheela .M, "Safe Trust Alert Routing in MANET", International Journal of Advanced Computer Technology, pp 1518-1522, Vol. 4, Issue 2, Feb 2015.
R.MabuBasha, B.Suresh, sundeep nair, GVK kishore , "Towords an effective Fuzzy keywords search and Ranking framework for file Information Management System ", (IJCST) vol -3,Issue -4,Oct-Dec-2012.
STTPS/FDPS Attended:
Completed the training in IBM Seed Program(28-Jan-13 To 31-Jan-13)
Two Day Workshop On "Big Job Hunting" Organized During 11-12 December 2014.
Two Day Workshop On "Computer Vision And Pattern Recognition Using MATLAB" organised by Department of Information Technology During 21-22 April-2014.
Two -Week ISTE STTP on Computer Programming (BMWCS101.1x) .
One Week National Level FDP on Software Testing during 07 to 11 Sep-2016.
One Week FDP on "Data Warehousing and Business Intelligence" at VR Siddhartha Engineering College during 20 to 30 April-2016.
Two Week FDP Course "Foundation Program In ICT for Education", conducted by Indian Institute of Technology, Bombay from 3rd Aug to 7th Sep 2017.
Two Week FDP on "Object Oriented Analysis and Design" organized by NIT, Warangal during 20 to 31 May 2016.
Two Week FDP "Pedagogy for Online and Blended Teaching-Learning Process" conducted by IIT, Bombay from Sep 14 to Oct 12, 2017.
One Week STTP on "NBA Accreditation " NIT, Kolkata During 17th to 21st June 2019.
Membership of Professional bodies:
International Computer Science And Engineering Society(ICSES).
International Association Of Engineering(IAENG).
Contact Details:
EMail:
rmb [at] rvrjc.ac.in
Phones:
+91 8632288254 Ext: 321