Dr. N. Venkateswara Rao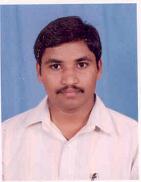 STTPS/FDPS Attended

N.Venkateswara Rao, "Combined Histogram Chain code Feature Extraction Method to recognize Hand written digits with probabilistic Neural Network", An International Conference on Pattern Recognition and Multimedia Signal Processing by Department of Computer Science & Engineering, Annamalai University on 9th & 10th January 2015.
N.Venkateswara Rao, "A radial basis functional Neural Network to recognize handwritten numerals wih normalized moment features from skeletons", 3 International Conference on Recent Trends in Information Technology (ICRTIT-2013)25-27 July, 2013.
Contact Details:
EMail:
nvr [at] rvrjc.ac.in
(O)
vnaramala [at] gmail.com
(P)
Phones:
+91 80190 14149.