Ms. Ch.Vijaya Madhavi Lakshmi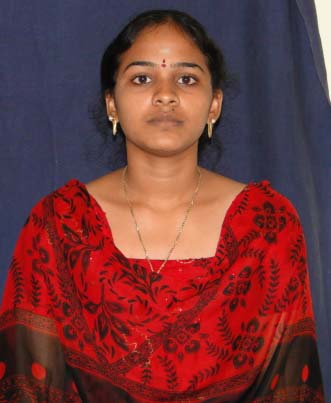 Designation: Assistant Professor
Research Interests: Machine Learning
Qualifications:
Pursuing Ph.D., NIT, Warangal.
2009-2011 M.Tech(CSE), RVR & JC College of Engineering, Guntur, India
2005-2009 B.Tech(IT), Gudlavalleru Engineering College, Andhra Pradesh, India.

Date of Birth: 11-08-1988
Date of Joining: 05-07-2011
(as on 03-10-2023)

Subjects handled:
C, C++, Artificial Intelligence, Unix Programming, Embedded Systems, Database Management Systems, Software Engineering, Advanced Database Management Systems, Object Oriented Analysis and Design.
Awards Received:
Awarded Elite for NPTEL online certification course on Database Management System in the session Feb-Apr, 2019.
Awarded Certificate of Excellence for Foundation program in ICT for Education and Pedagogy for online and Blended Teaching - learning process conducted by Indian Institute of Technology, Bombay.
Guidance:
No. of M.Tech Projects Guided: 5
Papers Published in Journals/Conferences:
Journals:
D.N.V.S.L.S. Indira, Jyothi Goddu, Baisani Indraja, Vijaya Madhavi Lakshmi Challa, Bezawada Manasa "A review on fruit recognition and feature evaluation using CNN" Materials today proceedings July, 2021.(SCOPUS Indexed)
Vijaya Madhavi Lakshmi. Challa, Manasa. Bezawada, Anusha. Tenali, "An Image Encryption Approach using Multilayer Crossover and Mutation Procedures", International Journal of Advanced Research in Computer Science and Software Engineering, pp 376-379, Vol 5, Issue 2, February 2015, ISSN: 2277 128X.
STTPS/FDPS Attended: 17
.
Member of Committees/Bodies
Member of Hostel Committee, RVRJCCE.
Contact Details:
EMail:
cvml @ rvrjc.ac.in
Phones:
+08632288201 Ext No:301