Dr. B. Vara Prasad Rao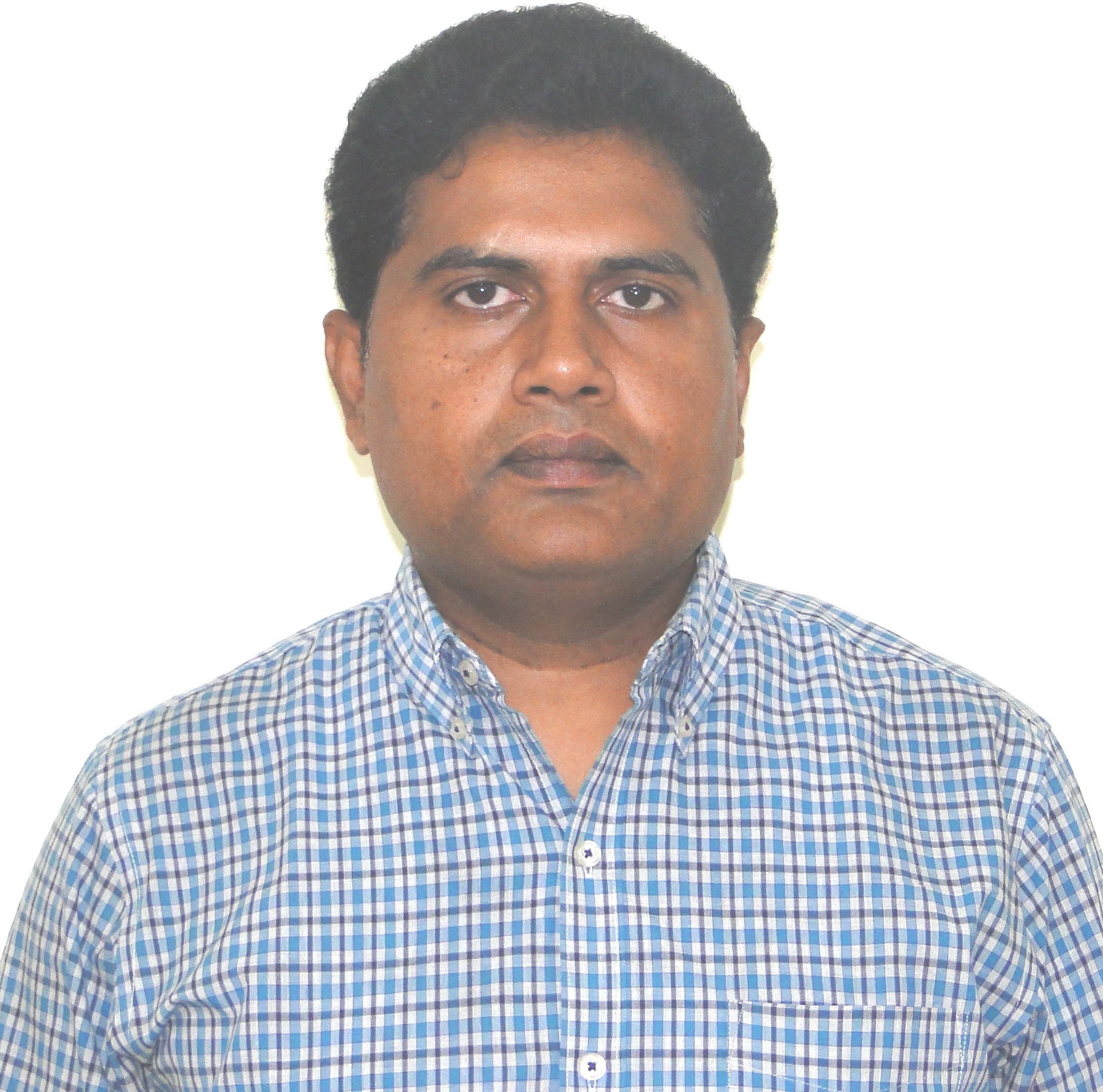 STTPS/FDPS Attended

Online FDP on "Machine Learning with R Programming" conducted by QIS College of Engineering & Technology, Ongole in association with Tech5 from 11th - 16th May, 2020.
Participated in blended mode workshop on "Python" held at R.V.R.&J.C. College of Engineering, on 22nd June 2019.
One Week FIP on "IOT Fundamentals and advanced" conducted by APSSDC held at RVR & JC CE, Guntur, 5th - 12th Mar 2019
Participated in blended mode workshop on "C and C++" held at R.V.R.&J.C. College of Engineering, on 29th Feb 2019.
Attended AICTE sponsored one week STTP on "Multi-core Architectures and Programming" oraganized by Dept of CSE, RVR&JCCE, Guntur from 26th - 31st August, 2019.
One Week faculty development programme on "Scientific Computations With Python" Organized by Departments of CSE and Mathematics, National Institute of Technology, Warangal from 20th to 25th November,2018.
Three Day workshop on "Deep Learning" organized by Dept of CSE,RVR & JCCE from 24th - 26th Oct, 2018.
Faculty Development program on "Data Structures and Algorithms Workshop" conducted by APSSDC from 28th May to 1st June,2018.
A Two-Week online Faculty Development Programme on "Mentoring Educators in Educational Technology" conducted by Indian Instittute of Technology, Bombay from 17th May - 5th July, 2018.
A 60 hours Professional Development programme on "Database Programming with PL/SQL" conducted by Oracle Academy from 30th Jan to 2nd Feb,2018.
AICTE recognized short term course on "Artificial Neural Network & Fuzzy logic through ICT" conducted by CSE Department, NITTTR,Chandigarh from 24th - 28 Apr, 2017.
A One Week FDP Statistics with R organized by E&ICT Academy, Department of CSE, NIT Warangal from 26th Nov - 1st Dec, 2016.
FIP on "IBM Cloud Computing" conducted by APSSDC from 17th to 26th Oct, 2016.
Four-week FDP on "Use of ICT in Education for Online and Blended Learning" conducted by Indian Institute of Technology,Bombay from 2nd May - 10th July ,2016.
Two Week STTP on "Computer Programming" conducted by IIT,Bombay from July 16, 2015 to Decmber 21,2015.
One Week STTP on "Introduction to Design of Algorithms" conducted by IIT,Kharagpur from April 27,2015 to May 30,2015.
Two Week STTP on "Effective Mentoring of Online Students in Computer Programming" from Feb 5,2015 to April 15,2015.
Two day workshop on "computer vision and pattern recognition using MATLAB" from 21& 22 April 2014 organised by Dept of IT, RVR&JC College of Engineering.
AICTE Sponsored Three day workshop on "Signal and Image Processing Using Labview" from 11th - 13th November, 2013 organized by Department of ECE,at RVR&JC College of Engineering.
National Level Two day Workshop on "Recent Trends & Research Opportunities in Image Processing", Under TEQIP - II, 24th - 25th August-2012 Organized by Vasavi College of Engineering, Ibrahimbagh, Hyderabad.
Staff Development Program on "Web Security", Organized by RVR & JC College of engineering, Guntur during 7-29 November 2008.
Contact Details:
EMail:
aparna @ rvrjcce.ac.in
Phones:
+91 8632288254 Ext: 302